This is an archived article and the information in the article may be outdated. Please look at the time stamp on the story to see when it was last updated.
Authorities are asking potential additional victims to come forward after a former student at a Santa Ana high school reported having a sexual relationship with a coach who worked there.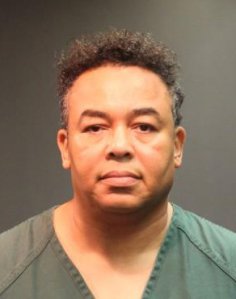 Tracey Stephan Fulford, the girl's 52-year-old basketball coach at Segerstrom High School, was arrested Sunday in Irvine on suspicion of child molestation, lewd conduct and distributing harmful matter to a child, according to a statement from the Santa Ana Police Department.
The 19-year-old victim went to the Santa Ana police station with her parents around 10:30 p.m. Saturday to report the two-year sexual relationship she said she was engaged in with Fulford while she was a 16-year-old student and member of the school's basketball team.
She decided to approach law enforcement after meeting the previous day with school administrators, who she said discouraged her from speaking out about the inappropriate relationship, according to police.
The victim alleged she would willingly follow Fulford into a storage room and other locations in the campus gym where they would engage in sexual activity.
When the relationship continued past the girl's 18th birthday, she and the coach began meeting up away from school for consensual sex, she told police.
In addition to investigating these claims, detectives will work with Santa Ana Unified School District and school police to determine whether there was any failure on the staff's part to adhere to mandated reporting of the incident to police or administrators.
The district released a statement Sunday saying it was taking the allegations seriously and would cooperate with the police investigation.
However, officials did not say whether Fulford had been dismissed or suspended from his position, which they characterized as a walk-on role.
The coach was taken into custody while working in Irvine after officers attempted to serve a warrant at the Santa Ana residence where he rents a room and found him not home.
He was subsequently interviewed by Santa Ana police, who placed him under formal arrest after he made self-incriminating statements, officials said. He was being held in lieu of $100,000 bail.
In additional to his nearly four-decade career at the school, officials said Fulford often gave students private lessons and investigators believe there could be more victims tied to his case.
Anyone with information is urged to contact Detective E. Majors at 714-245-8378 or emajors@santa-ana.org. Anonymous tips can be submitted via 855-847-6227.