This is an archived article and the information in the article may be outdated. Please look at the time stamp on the story to see when it was last updated.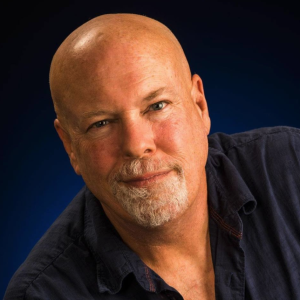 Coast Guard officials found a downed helicopter on Thursday that witnesses saw entering the water in San Pedro and one victim has been identified.
Members of the Los Angeles Port Police dive team discovered the wreckage of an aircraft around 11:05 a.m. Thursday near the Angels Gate Lighthouse.
Several passengers on a Princess Cruise ship reported a small black helicopter entering the water near a Los Angeles break wall on Wednesday evening around 5 p.m.
The search for the helicopter, owned by JJ Helicopters, began about an hour later but was called off later that night due to stormy weather conditions, officials said.
"The fuselage of the wreckage was raised this afternoon by Port police," said Chief Tom Gazsi, of the Los Angeles Port Police.
A family member confirmed to KTLA that the passenger on board was 61-year-old Michael Justice, a photographer.
"It's so shocking because he was so full of life," said Joe Robinson, one of Justice's friends. "He was one of the greatest photographers in the world. I worked with him on a story we did together in Zimbabwe; just a great fun guy. Somebody who was a friend to everybody."
Authorities have not confirmed his identity but said Justice was on an aerial photoshoot assignment for the Port of Los Angeles during the time of the accident.
"He traveled the world, he saw history, he photographed Mother Teresa," friend Branimir Kvartuc said.
Authorities believe the pilot was Christopher Reed, an experienced and skilled aviator. His identity has also not been confirmed.
There were two people on board the helicopter but the identity of the pilot has not been confirmed, according to officials.
The cause of the crash is still under investigation and no distress calls were made.
The National Transportation Safety Board is investigating the crash, officials said.
KTLA's Cindy Von Quednow contributed to this story.