This is an archived article and the information in the article may be outdated. Please look at the time stamp on the story to see when it was last updated.
After initially reporting that cocaine was found inside a putty ball toy that a boy bought at a Bell Gardens vending machine this week, police said a "false positive" had led to the report.
The substance was not cocaine, the Bell Gardens Police Department said in a updated statement Wednesday.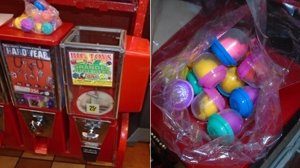 The incident was reported Monday when the boy bought the toy at Taqueria Los Altos, 6939 Eastern Ave., police initially said in a news release. While the boy was playing with the toy, his mother noticed a powdery substance come out and she immediately called police.
The substance tested positive for cocaine, police said. About 136 grams of the drug was removed from the 25-cent vending machine.
The updated statement recounted:
Out of an abundance of caution and concern for community members, especially small children who may come in contact with these toys, we made a public notification via Facebook and Twitter as well as local media outlets of a potential health risk, as we continued to investigate.

Further investigation has been conducted by detectives of the Bell Gardens Police Department on this case and it has been determined that the original testing performed on the substance revealed a 'false positive' test for cocaine.
Police found the vendor that distributes the toy. Additional testing showed the substance "resembles talcum powder or baking soda," but investigators aren't certain exactly what it is.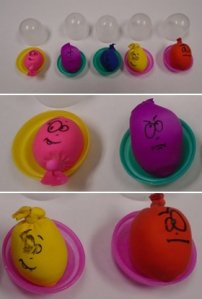 "We are, however, confident that it is not cocaine nor does it pose a health risk," the updated police statement said.
Police initially said the phone number on the machine returned to a company called Snack Time Vending, and encouraged other local businesses using the company's toy or candy machines to call officials and remove them.
A woman who answered the phone at the company told the Los Angeles Times that they owned two other machines in the restaurant, but not the one that contained the cocaine.
"We're getting a bad rap," the woman told the newspaper.
Police concluded their updated statement: "It is always a good practice to continue to remain vigilant and report any suspicious activity to the police department."