This is an archived article and the information in the article may be outdated. Please look at the time stamp on the story to see when it was last updated.
A 21-year-old college student remained hospitalized in an intensive care unit Wednesday, five days after a suspected drunken driver crashed into her Uber vehicle in Redondo Beach, according to a friend.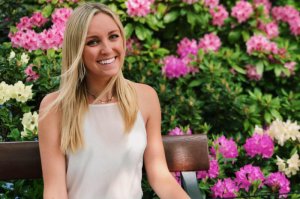 After spending the evening out with friends, Ashley Elizabeth Murray was heading home with a male companion around 2:10 a.m. Friday when a driver ran a red light at the intersection of Artesia Boulevard and Aviation Way and slammed into the Uber car,  Jenna Clarke wrote on a GoFundMe page for the victim.
Murray suffered substantial brain injuries in the crash and underwent multiple surgeries, according to Clarke, who described the young woman as her best friend in a Facebook post. She hasn't regained consciousness yet.
Police arrested the suspected DUI driver, identified by the Daily Breeze as 24-year-old Jossy Patrick Avalos. He was charged with multiple felony counts, including DUI causing great bodily, and pleaded not guilty during his arraignment Wednesday, the newspaper reported.
Los Angeles County inmate records indicated a 24-year-old man named Jossy Avalos was behind bars for a felony charge. He was arrested by the Redondo Beach Police Department less than an hour after the collision and was booked into jail later that morning.
Avalos was being held on $250,000 bail and his next scheduled court date is on Jan. 11 in Torrance, according to the jail record.
The suspect's wrist was sore after the crash, the Daily Breeze reported, citing authorities.
Murray's friend Blake was also seriously hurt and remained hospitalized as of Wednesday, the newspaper reported. Clarke said he was in stable condition and is set to be released soon.
The Uber driver did not sustain major injuries, but complained of pain.
Murray and her friend had called the Uber to after going to bars in San Pedro and Hermosa Beach with their friends, according to the Daily Breeze.
"Sometimes you can do everything right and things can still end up so wrong," Clarke wrote in the GoFundMe.
She set up the fundraising account on Christmas Eve to help her friend pay for medical costs, which she described as "extensive." Murray is being treated at County Harbor-UCLA Medical Center, according to the Daily Breeze.
"The length of her stay in the ICU is unknown but doctors and nurses are working tirelessly to bring our Ashley back to us as soon as possible," the GoFundMe page read.
Murray graduated from San Pedro High School and is a student at the University of Arizona in Tucson, where she was set to earn her degree next spring. She plans to go to nursing school and hopes to become a neonatal intensive care nurse, according to the fundraising page.
"She is a bright and positive person, beautiful inside and out. Her infectious laugh, smile and goofy personality charmed everyone she encountered.  She is a very loved daughter, sister, cousin, niece, and friend to all of us," Clarke wrote.
In three days, the GoFundMe had raised nearly $30,000 from more than 500 donors. The fundraising goal was set at $50,000.
KTLA's Meghan McMonigle contributed to this story.