This is an archived article and the information in the article may be outdated. Please look at the time stamp on the story to see when it was last updated.
A Colorado man has been charged in connection with a 1994 double homicide in Huntington Beach, officials said Monday.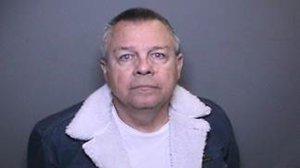 Lamberto Ricci Castillo, 64, of Alamosa, Colorado, was expected to be arraigned Monday after being charged on April 27, more than 23 years after the crime. The arraignment was continued and he did not enter a plea.
Castillo is suspected of killing Kenny Paul Sommer and Chen "Cosmo" Maui Blanchard, both 23, on March 31, 1994.
Castillo and his companion allegedly confronted the men as they were urinating in the downtown area, according to Huntington Beach Police Chief Robert Handy.
"The words that were exchanged escalated to the point where they were going to fight," Handy said, but then the couple left.
Castillo, however, allegedly returned with a handgun and shot the two men multiple times before leaving the scene. The victims were pronounced dead at the scene.
Castillo worked as a school teacher in Orange and Los Angeles counties at the time the shooting occurred.
The case eventually went cold, but was reopened in 2016, when investigators developed new evidence linking Castillo to the crime.
Sommer's sister Alison Sommer-Castellanos said the incident has been a constant source of pain in her life, and she was grateful for the arrest, which provided some closure.
"I just stay busy enough to where I don't ever have to stop and think," she said at a Monday press conference. "You dust the picture of your brother and you go by it really fast and then some days … you see people with their family members all intact. It's hard."
Blanchard's son — who was 3 years old at the time of his father's death — had also been awaiting justice practically his entire life, according to his mother, Gina Vercnocke.
It's really been difficult for him, so this is something he's been waiting for for a long time," she said.
Castillo faces two felony counts of murder with a special enhancement that he used a firearm in the crime.
Several agencies in Orange County and Colorado assisted in the investigation.