This is an archived article and the information in the article may be outdated. Please look at the time stamp on the story to see when it was last updated.
A 24-year-old Ventura woman has been identified as one of two people whose bodies were recovered from the Colorado River on Tuesday amid the search for several missing people following a weekend boat crash along the California-Arizona border, authorities said.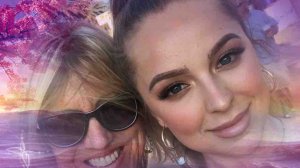 Kirra Drury's body was found shortly after 12:30 p.m., marking the third fatality tied to the Saturday night incident, according to the Mojave County Sheriff's Office.
The death was also announced on a GoFundMe page that had been set up prior to help Drury's mother and sister with financial expenses.
Hours before Drury's body was discovered, authorities said they located the remains of 50-year-old Brian Grabowski of Tulare.
The body of Tulare County resident Chrisi Lewis, 51, was also recovered from the river on Monday.
All three were among four people reported missing after two boats sank on Saturday night following a head-on collision, which occurred between Pirate Cove in Needles and the Topock Marina in Topock, Arizona, according to the Sheriff's Office.
Authorities have not released the name of the remaining boater who is still missing, but a GoFundMe account identified her as Raegan Heitzig. The page stated that Grabowski was her uncle.
A stretch of the Colorado River was closed between Topock Gorge and Sandbar as divers renewed search efforts for the missing boaters again Tuesday morning, according to the Sheriff's Office.
Dozens of divers from multiple agencies have assisted in the search which, over the past two days, has covered a roughly 5-mile-long stretch of the river, from Park Moabi Channel to Topock Gorge.
One diver involved in the intense effort received minor injuries from a "dive related illness" on Monday.
He was transported to an area hospital by ground ambulance before being flown to Arrowhead Regional Medical Center, officials said.
The Sheriff's Office will continue patrolling the river until they locate the last missing person, according to the statement.