This is an archived article and the information in the article may be outdated. Please look at the time stamp on the story to see when it was last updated.
A 22-year-old Colton man has been arrested for allegedly committing multiple sex crimes against a 15-year-old girl who lived in his neighborhood, authorities announced Friday.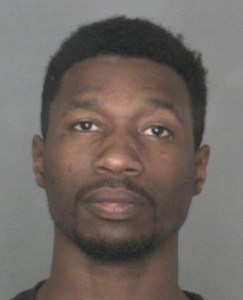 Bill Lawler Jr. was taken into custody Wednesday afternoon on suspicion of three counts: penetration by foreign object, oral copulation with a person under 16, and unlawful sexual intercourse, according to a statement from the San Bernardino County Sheriff's Department.
An investigation began Feb. 22 when the National Center for Missing and Exploited Children reported to the sheriff's Internet Crimes Against Children Detail that a Colton man had solicited child pornography from a female minor, the news release said.
Sheriff's detectives subsequently identified the teenage girl and named Lawler as the suspect. The alleged victim and the man knew each other as residents of the same neighborhood, the statement said.
Investigators from the Sheriff's Department contacted the 15-year-old, "who disclosed sexual abuse and the solicitation of child pornography by Lawler," according to the news release. The alleged abuse occurred between Thanksgiving Day in 2015 and March 2016.
Lawler was arrested on a warrant for sex offenses against a child and was being held on $500,000 bail. He was scheduled to be arraigned in Superior Court on Friday.
Anyone with information about the case was asked to call Detective John Everman or Detective Jennifer Burkhart of the San Bernardino County Sheriff's Department at 909-387-3615.