This is an archived article and the information in the article may be outdated. Please look at the time stamp on the story to see when it was last updated.
Comcast on Thursday will announce its intent to acquire Time Warner Cable in a $45 billion deal that will combine the two biggest cable companies in the United States.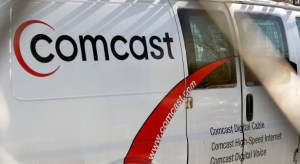 Comcast has agreed to pay $158.82 per share of Time Warner Cable stock, according to people with direct knowledge of the transaction who insisted on anonymity because the deal will not be publicly announced until Thursday morning.
The two companies expect the merger to receive government approval and take effect by the end of the year, but regulators are likely to take a close look at the potential impact on consumers.
The terms of the deal were first reported on Wednesday night by CNBC.
The apparent deal ends months of jockeying for control of Time Warner Cable, which is the country's second biggest supplier of cable television service, with about 12 million subscribers in markets like New York City and Los Angeles.
Charter, a smaller cable company, had been attempting a takeover of the company, but had been rebuffed by Time Warner Cable's board and chief executive.
Comcast had cast a shadow over the negotiations, and had reportedly held talks with Charter about how to potentially divvy up Time Warner Cable's territories.
By swallowing up Time Warner Cable on its own, Comcast will gain even more leverage over the country's marketplace for television, broadband Internet and phone services. Comcast already has about 23 million television subscribers in markets like Philadelphia, where it is headquartered.