This is an archived article and the information in the article may be outdated. Please look at the time stamp on the story to see when it was last updated.
Drew Carey and Jenny McCarthy were among those who have offered to put up $10,000 in reward money to help police find the group of juveniles who doused an Ohio boy with bodily fluids as part of an Ice Bucket Challenge prank.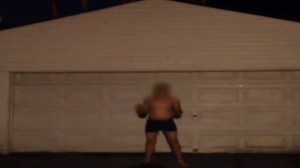 Carey initially took to Twitter early Saturday after hearing about a family's claim that a 14-year-old boy with autism who wanted to take the ALS Ice Bucket Challenge had instead been dumped with a mixture of urine, feces, spit and cigarette butts.
Cellphone video of the incident, which was released by the unidentified teen's family, has since gone viral.
"WTF? Just saw this. Horrendous. These kids should be arrested and expelled," Carey, who is from Ohio, tweeted.
A second tweet from "The Price Is Right" game show stated, "If the Bay Village PD wants to start a reward fund to find who did this, contact me. I'll donate $10k."
A day later, actress and model Jenny McCarthy tweeted her support for Carey and offered to join his efforts to find those responsible for the cruel prank.
"I'm joining Drew Carey's 10K Reward to Find Perpetrators Behind Horrible ALS Bucket Prank. Now it's 20k! #justice," tweeted McCarthy, who has a son with autism.
Her new husband, musician Donnie Wahlberg from "New Kids on the Block," stated on Twitter that he would also add $10,000, increasing the reward to $30,000.
Bay Village police said they were investigating the incident and that, "Those involved will be held accountable for their actions," a post on the department's Facebook page stated.
Anyone who wanted to make a personal donation to the family was asked by the Bay Village Police Department to contact the family's representatives at the offices of Valore & Gordillo at 440-333-7330.
A Give Forward fundraising page has also been set up for the family.
WTF? Just saw this. Horrendous. These kids should be arrested and expelled. (Via @clevelanddotcom) http://t.co/ugqeLbu5ob

— 🅳🆁🅴🆆 🅲🅰🆁🅴🆈 (@DrewFromTV) September 6, 2014
If the Bay Village PD wants to start a reward fund to find who did this, contact me. I'll donate $10k. http://t.co/ugqeLbu5ob

— 🅳🆁🅴🆆 🅲🅰🆁🅴🆈 (@DrewFromTV) September 6, 2014
I'm joining Drew Carey's 10K Reward to Find Perpetrators Behind Horrible ALS Bucket Prank. Now it's 20k! #justice

— Jenny McC-Wahlberg (@JennyMcCarthy) September 8, 2014
Thank u! "@DonnieWahlberg: I am joining @JennyMcCarthy and @DrewFromTV and offering another $10K to the … http://t.co/P7qloEeTWz

— Jenny McC-Wahlberg (@JennyMcCarthy) September 8, 2014