This is an archived article and the information in the article may be outdated. Please look at the time stamp on the story to see when it was last updated.
Even at only 3 months old, Brooklyn Hernandez, is a warrior.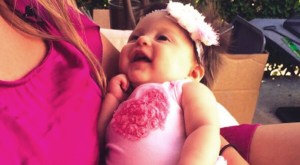 The infant is battling CCAM, a rare congenital cystic adenomatoid malformation that affects the lungs and makes breathing difficult.
Brooklyn has  one "very large" cyst encasing her entire right lower lobe of her lung, mother Tiffany Hernandez wrote on the child's Go Fund Me page.
She is scheduled to have surgery in September, which will likely include the removal of most of her right lung.
"It's a rare condition, so we don't know what to expect … that's the scariest thing," Hernandez said.
Brooklyn's dad has no vacation time left, so when she undergoes surgery her parents will have no source of income.
"I have to stay positive … we have the Lord behind us … and that's really all we can ask for," Hernandez said.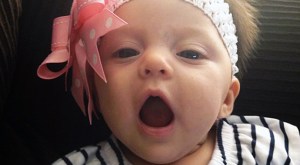 Brooklyn's struggle has inspired friends and neighbors to rally behind the Hernandez family to help raise money to cover her medical bills and other expenses.
As part of the fundraising effort, the Hernandez family was hosting a garage sale on Saturday.
You can track Brooklyn's progress on Brooklyn's Prayer Warriors Facebook page.