This is an archived article and the information in the article may be outdated. Please look at the time stamp on the story to see when it was last updated.
Authorities have arrested a convicted rapist, who was already serving time in state prison, in the cold case killing of a 22-year-old Oxnard woman, the Ventura County Sheriff's Office announced Wednesday.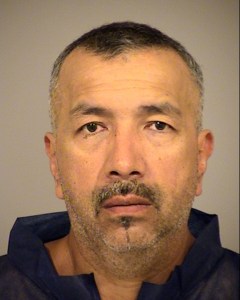 Silverio Ambriz was arrested and charged with murder in the cold case death of Angela Fisher after new evidence was submitted to the Ventura County District Attorney's Office.
He has pleaded not guilty to the charge, and is awaiting trial.
Although the arrest occurred in March, the Sheriff's Department just released the information on Wednesday.
The case stemmed from Oct. 5, 1991, the day sheriff's deputies found the body of Fisher in the 3800 block of Sturgis Road, which is an unincorporated area between Oxnard and Camarillo, according to a news release from the Sheriff's Office.
Investigators later determined that Fisher had been sexually assaulted and beaten to death with a piece of concrete, the release stated. Her body was found next to her burning, smoldering car.
The woman's killing was investigated by the Sheriff's Major Crimes Bureau, but the investigation eventually went cold.
Then, in 2002, a sample of Fisher's DNA was sent to the Combined DNA Index System. Officials were later able to tie it to Ambriz, who at the time was incarcerated in state prison after being sentenced to 47 years to life for rape and sexual assaults that occurred in Ventura County six years earlier, the release stated.
The investigation into Fisher's death was reopened, with detectives interviewing witnesses again and reexamining pieces of evidence using new technology.
Investigators said they developed evidence that pointed to Ambriz as being responsible for the young woman's death, according to the sheriff's news release.