This is an archived article and the information in the article may be outdated. Please look at the time stamp on the story to see when it was last updated.
A 72-year-old convicted rapist was sentenced to 520 years in state prison for sexually assaulting a 9-year-old girl he was babysitting at her Canyon Country home last year, the Los Angeles County District Attorney's Office said Wednesday.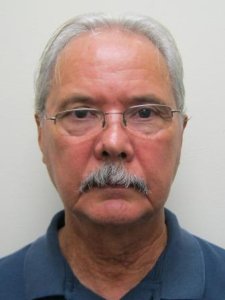 John Adam Whitsell was convicted last month of four counts of lewd act upon a child, four counts of oral copulation or sexual penetration with child 10 years old or younger, and one count of forcible oral copulation of a victim under 14.
Whitsell was babysitting a family member when he abused her between Jan. 1 and June 30, 2015, the DA's office said.
He was arrested Nov. 10, 2015, and has not been released since then, inmate records show.
In two separate cases, Whitsell was convicted in 1971 in Louisiana of two counts of aggravated rape, the DA's office said. He served seven years in prison for those convictions.