This is an archived article and the information in the article may be outdated. Please look at the time stamp on the story to see when it was last updated.
A parolee who was previously required to register as a sex offender was arrested in San Diego County after a Valley Center woman found him showering in her home on Friday, officials said.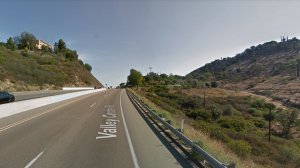 Authorities were called to an older couple's residence in the 26000 block of Valley Center Road after they discovered the intruder around 11:30 a.m., according to a statement from San Diego County sheriff's officials.
The husband was outside working in his shop when his wife returned home and noticed the sound of running water coming from a bathroom on the home's main floor.
The woman went into the bathroom and found a man taking a shower with the door open, facing her nude, deputies said. She went to retrieve her husband, but when they returned the man had fled.
The woman then realized a watch of hers had been taken, officials said.
She ran outside and spotted the intruder walking north on Valley Center Road, following him until authorities responded.
Deputies found the man walking in the 27000 block of Valley Center Road. A search turned up the victim's watch inside his pocket and he was subsequently arrested, officials said.
Officials identified the man as Jerald Wayne Harris. A records check indicated he is currently on parole for burglary and was formerly a sexual assault registrant.