This is an archived article and the information in the article may be outdated. Please look at the time stamp on the story to see when it was last updated.
A student from a Corona high school talked to KTLA Sunday about getting a perfect score on her AP Studio Art Drawing Exam.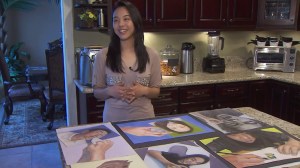 Sarah Ki, a junior at Santiago High School in Corona, was one of only a few hundred out of four and half million people taking this latest round of AP tests to get a perfect score.
"It feels great," said Ki, who received every possible point in the AP Studio Art Drawing Exam.
The 16-year-old submitted 24 drawings with her theme of the artist participating in the art.
"She put out her art from her heart and her mind," Carlotta Maggi, Ki's art instructor said. "It was the best of the best."
Ki said she wasn't planning on majoring in art in college, but is now leaving the door open to the idea.