This is an archived article and the information in the article may be outdated. Please look at the time stamp on the story to see when it was last updated.
An Echo Park mother was charged Thursday with killing her 11-year-old son, who allegedly died due to neglect and severe malnutrition,  the Los Angeles County District Attorney's Office reported.
Veronica Aguilar, 39, was charged with one count each of murder and child abuse and was being held on $2 million bail, prosecutors said. The body of Yonatan Daniel Aguilar, whose identity was released Thursday morning by the Los Angeles County coroner's office, was found wrapped in a blanket inside a closet in his home on Monday.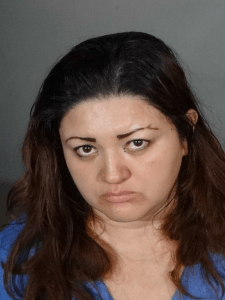 The Los Angeles Police Department's initial investigation into the boy's death indicated he suffered from malnutrition and physical abuse. Officials believe the boy had been dead for a few hours before police were called to the home.
The Los Angeles Times reported Aguilar has at least three other children, ages 14, 16 and 18.  The two minors were placed into protective care following the boy's death.
The boy's stepfather, Jose Pinzon, told police his wife told him her son was dead.  Pinzon led police officers to the boy's body when they arrived at the home.
The Los Angeles Fire Department said when paramedics responded to the scene it was too late for the boy to be saved.
Aguilar was expected to be arraigned Thursday afternoon.
If convicted she faces a maximum of 15 years to life in state prison.
Police are trying to locate the boy's biological father. Anyone with information is asked to call the LAPD Abused Child Section at 213-486-0586. Anonymous tipsters can call Crime Stoppers at 800-222-TIPS.