This is an archived article and the information in the article may be outdated. Please look at the time stamp on the story to see when it was last updated.
The Los Angeles County coroner's office on Tuesday identified a teen bicyclist who sheriff's officials said was the unintended target of a fatal shooting that occurred after a crash in the Florence-Firestone area of South Los Angeles late last week.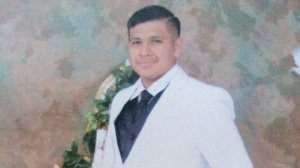 Seventeen-year-old Jonathan Salas, of Los Angeles, was riding his bike around 11:30 a.m. Friday near South Hooper Avenue and East 92 Street when he was shot in the upper torso, according to the L.A. County Sheriff's Department.
Two vehicles had collided near the location prior to the shooting, sheriff's officials said. The occupants got out and were arguing when a third party got to the scene apparently opened fire on them.
At least one gunshot hit Salas, who was apparently caught in the crossfire. He died at the scene.
The teen's family is "devastated" by his death, according to a GoFundMe page set up to help pay for the victim's funeral. Referred to as "Johnny" or "Chino" by family and friends, Salas was described as a "great person" with a "promising future ahead of him."
"He was very family oriented and was the best big brother," the page stated.
The people involved in the crash were not struck by any bullets, according to the release.
The gunman — who was in a third vehicle — re-entered his white car and fled eastbound on 92nd Street. The shooter's vehicle was not involved in the original crash, the department said.
A detailed suspect description was not immediately released.
Investigators initially detained the occupants of both cars, but released them all after they were interviewed.
Anyone with information about the incident was asked to call the department's Homicide Bureau at 323-890-5500. Those wishing to remain anonymous can leave a tip through "Crime Stoppers" by dialing 800-222-8477, or by using the website http://lacrimestoppers.org.
KTLA's Steve Bien contributed to this story.