This is an archived article and the information in the article may be outdated. Please look at the time stamp on the story to see when it was last updated.
A Napa woman arrested with her boyfriend on suspicion of killing her 3-year-old daughter allegedly told police officers they'd stored the body in a suitcase, and then a freezer, for three days before it was discovered.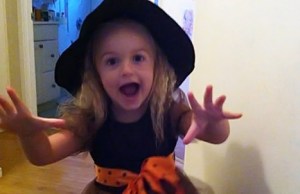 Kayleigh Slusher was found dead in her bed about 1 p.m. Saturday by officers conducting a welfare check in response to an anonymous tip, according to the Napa Police Department.
Her mother, Sara Krueger, 23, was reportedly seen leaving the area with Ryan Warner, 26, about three hours before police arrived. After police released photos of them, they were spotted at a Bay Area Rapid Transit station the next day and arrested without incident.
Court documents released Tuesday allege that Krueger and Warner told officers that they stored Kayleigh's body in a suitcase and then placed it in the freezer, the San Francisco Chronicle reported. A subsequent investigation found that Kayleigh had been beaten to death, according to an officer's account in an arrest warrant.
Click here to read the full story at LATimes.com.