This is an archived article and the information in the article may be outdated. Please look at the time stamp on the story to see when it was last updated.
A Huntington Park police officer facing multiple charges of abusing children at a police-sponsored boot camp in San Luis Obispo in 2015 was acquitted of criminal charges Tuesday.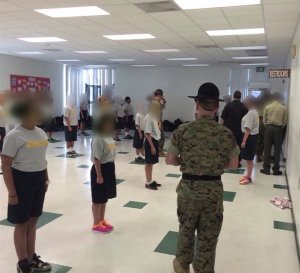 Marissa Larios was a staffer at a $400-a-week camp sponsored by the South Gate and Huntington Park police departments that promised parents that the experience would improve their children's behavior and discipline.
But in 2015, a 13-year-old boy suffered a bruised windpipe at the camp and children accused officers of taking them to dark rooms to beat them and standing on their backs while they performed pushups.
The allegations prompted a two-month investigation by the San Luis Obispo County Sheriff's Department. Deputies interviewed campers, reviewed photographic and video evidence and determined that 15 male and female campers were victims of abuse.
Read the full story on LATimes.com.