This is an archived article and the information in the article may be outdated. Please look at the time stamp on the story to see when it was last updated.
A federal appeals court decided Tuesday that a woman acquitted of killing a model and aspiring actress in 2008 may sue a Santa Monica police detective for allegedly dissuading a defense witness from testifying during the murder trial.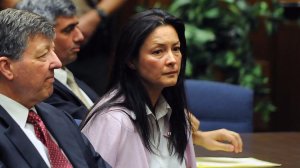 A panel of the U.S. 9th Circuit Court of Appeals decided 2 to 1 to reinstate the lawsuit by Kelly Soo Park, who was acquitted of the strangling murder of model Juliana Redding in her Santa Monica residence.
Park, who now faces fraud charges in a separate case, contended in her suit that Santa Monica police Det. Karen Thompson intimidated a witness who would have implicated someone else in Redding's killing.
The suit, which U.S. District Judge S. James Otero had dismissed, dealt with Park's attempt during the 2013 murder trial to implicate John Gilmore, the victim's boyfriend, as the actual killer.
Click here to read the full story on LATimes.com.