This is an archived article and the information in the article may be outdated. Please look at the time stamp on the story to see when it was last updated.
The loss of her beloved lab was devastating enough for Isabel Upegui, but learning that the pet hospital she trusted to cremate his remains had lost his ashes was beyond heartbreaking.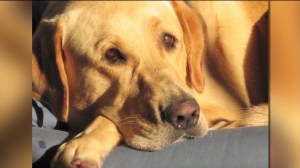 Upegui knew the day had come to say goodbye to Toby, when her companion of 11 years could no longer get around.
She'd had Toby since he was a puppy and letting go was difficult.
"I know it sounds silly and he's gone… but you know I thought about it and I wanted him to be next to me in a little urn," Upegui said.
She brought Toby's remains to Banfield Pet Hospital located inside a PetSmart store in Yorba Linda on May 13 and paid for a private cremation.
She was told she would receive his ashes in two weeks.
But something went wrong.
The company called Upegui and told her that Toby's remains had mistakenly been sent to a third-party vendor for group cremation.
Kirk Cito, DVM, the Regional Medical Director for Banfield Pet Hospital confirmed the mix-up in a statement to KTLA.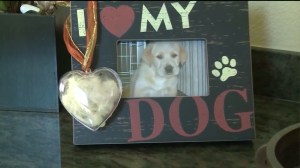 "Unfortunately, an associate made an error when processing a cremation request, resulting in a pet being sent to a third-party vendor for group cremation rather than a private cremation. As soon as staff realized the mistake, the client was notified and offered a full refund as well as complimentary memorial services. We deeply regret this error."
With no ashes for an urn, Upegui collected a few strands of hair she found on Toby's bed and placed them in a glass heart that hangs on a frame holding one of his pictures.
"That's all I have left of him," she said.
KTLA's Kimberly Cheng contributed to this report.