This is an archived article and the information in the article may be outdated. Please look at the time stamp on the story to see when it was last updated.
Firefighters said they've managed to stop a small fire from spreading near Forest Lawn in Covina on Saturday afternoon.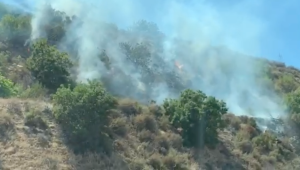 Smoke and flames could be seen on the hillside along the 10 Freeway near Via Verde at around 2:20 p.m.
The 1-acre fire was not threatening any structures or people, Los Angeles County Fire Department spokesperson Art Marrujo told KTLA.
Authorities provided no further details.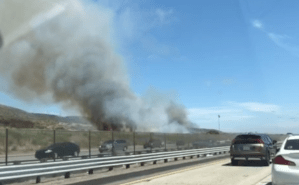 On the 5 Freeway by Las Pulgas Road near Camp Pendleton, smoke billowed from flames burning on the side of the northbound lanes. Officials have not provided any details about that blaze.