This is an archived article and the information in the article may be outdated. Please look at the time stamp on the story to see when it was last updated.
A crossing guard in San Marino was arrested on suspicion of child abuse, DUI and driving with a suspended license after she apparently was intoxicated while working, police said.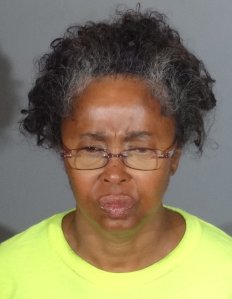 On Sept. 22, San Marino police officers responded to the area of Virginia and Roanoke roads after someone reported that the crossing guard, Karen Myles, was intoxicated. Three schools and the San Marino Unified School District are in that area.
Officers believed Myles, 59, of Altadena, was possibly intoxicated, but she denied being so and also refused to take a breathalyzer test, according to the San Marino Police Department log.
Police determined that she did not meet the criteria for being drunk in public, and officers told her not to drive her vehicle and get a ride home.. The officers apparently were going to contact her supervisor, when Myles allegedly got into her vehicle and started to drive, according to the log.
She was stopped and was eventually arrested on suspicion of DUI after an investigation.
Police later received a video of Myles' behavior while crossing children, and then discovered more videos recorded on the same day, authorities said.
Investigators presented the Los Angeles County District Attorney's Office with the evidence and the agency filed an additional charge of child abuse against the crossing guard.
It is unclear exactly what the videos showed or who sent them to police.
Police also determined that Myles was driving on a suspended license and had an outstanding warrant issued by the Los Angeles County Sheriff's Department of $50,000.
Myles is employed by All City Management Services, which contracts with San Marino. She has been placed on administrative leave, police said.