This is an archived article and the information in the article may be outdated. Please look at the time stamp on the story to see when it was last updated.
Soul singer Cuba Gooding Sr. was found dead in Woodland Hills Thursday.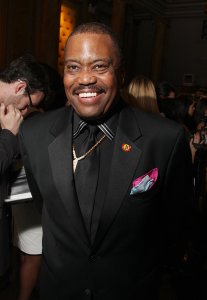 Celebrity news site TMZ first reported the death of the 72-year-old, who was the father of Oscar-winning actor Cuba Gooding Jr.
Los Angeles police confirmed about 4:30 p.m. that detectives were responding to the discovery of a man dead in a car on Ventura Boulevard near Farralone Avenue in Woodland Hills.
The 2012 Jaguar being examined by police at the scene is registered to Cuba Gooding Jr. and Shirley Gooding, according to DMV records. Shirley Gooding is Cuba Gooding Sr.'s wife.
Since it appeared to be a "non-homicidal death," the county coroner's office will identify the victim "at the appropriate time," said Los Angeles Police Department Capt. Paul Vernon of the Topanga Division. The cause of death is yet to be determined, Vernon said on Twitter.
Paramedics received a call for medical aid in the 22100 block of West Ventura Boulevard just before 1 p.m., a spokeswoman for the Los Angeles Fire Department said.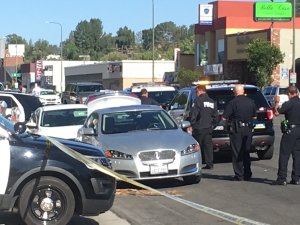 The adult male victim was declared dead on scene, she said.
A county coroner official told KTLA alcohol bottles were found inside the car.
"There was alcohol found in the car and paraphernalia," Ed Winter, assistant chief at the L.A. County coroner's office, said. "I am not going to comment on the paraphernalia, but possible drug paraphernalia."
Officials said homicide has been ruled out and instead said the death appears to be natural or an accident.
Cuba Gooding Sr. was the main singer in the soul group The Main Ingredient, which produced Top 40 hit "Everybody Plays the Fool" in 1972.
KTLA's Matt Phillips contributed to this article.