This is an archived article and the information in the article may be outdated. Please look at the time stamp on the story to see when it was last updated.
Notorious cult leader and convicted killer Charles Manson, who along with his followers committed a series of high-profile murders in the Los Angeles area in 1969, died Sunday at a hospital in Bakersfield, according to the California Department of Corrections. He was 83 years old.
He died of "natural causes" at about 8:13 p.m. Sunday evening, the department said in a news release.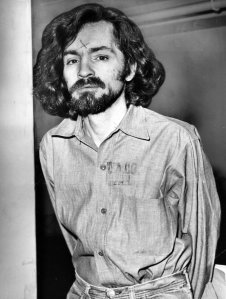 Born Charles Milles Maddox on Nov. 12, 1934, in Cincinnati, Ohio, Manson – who took his uncle's last name – was in and out of reform schools and prison beginning at the age of 12.
In 1967, Manson moved to San Francisco, where he began to attract a devoted group of followers, including some who would later carry out a string of savage killings known as the Tate/LaBianca murders.
Over the course of two nights, the killers took the lives of seven people, inflicting 169 stab wounds and seven .22-caliber gunshot wounds.
On June 16, 1970, Charles Manson and three of his followers – Susan Atkins, Patricia Krenwinkel and Leslie Van Houten – went on trial in Los Angeles for the crimes.
The charges came after a major break in the case when Atkins, who was already in jail on another charge, bragged to a fellow inmate about the Tate murders. She said they did it "because we wanted to do a crime that would shock the world."
The first set of victims included actress Sharon Tate, who was eight months pregnant; a celebrity hairstylist named Jay Sebring; coffee fortune heiress Abigail Ann Folger; writer Wojciech Frykowski; and Steven Earl Parent, a friend of the family's caretaker.
Each was viciously murdered on Aug. 9, 1969, at the home of Tate and her husband, famed movie director Roman Polanski. Polanski was out of the country at the time.
The next evening, another set of murders took place. Supermarket executive Leno LaBianca and his wife, Rosemary, were killed at their home.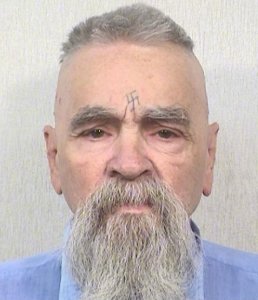 The word "pig" was written in a victim's blood on the walls of one home and the front door of another.
There was also another phrase apparently scrawled in blood: "Helter Skelter." The reason for the disturbing writings, prosecutor Vincent Bugliosi argued, was because Manson wanted to start a race war and had hoped the Black Panthers would be blamed for the killings.
During the trial, Manson and his followers created a circus-like atmosphere in court with singing, giggling, angry outbursts and even carving X's in their foreheads.
Another co-defendant, Charles "Tex" Watson, was tried separately from Manson and the three women. All five were sentenced to death.
Manson was admitted to state prison on April 22, 1971, for conviction on seven counts of first-degree murder and one count of conspiracy to commit murder. Later that year, Manson was convicted of two further counts of first-degree murder for the 1969 killings of Gary Hinman and Donald Shea.
In the wake of the 1972 California Supreme Court decision that struck down the death penalty, Manson's sentence was converted in 1977 to life in prison despite a statewide ballot measure that forced the reinstatement of the death penalty.
Manson was denied parole 12 times. According to the state Board of Parole Hearings, he accrued more than 100 serious disciplinary violations in prison since 1971 and showed no remorse for the murders.
Manson's next parole hearing was set for 2027, when he would have been 92.