This is an archived article and the information in the article may be outdated. Please look at the time stamp on the story to see when it was last updated.
The parents of a baby boy who went missing in Culver City earlier this year were each sentenced to six years in prison for dumping him in a dumpster upon discovering he was dead, the Los Angeles County District Attorney's Office said Thursday.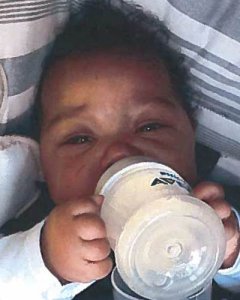 Adam Manson, 34, and Kiana Williams, 32, each pleaded no contest to felony child abuse seven months after authorities first said they had reason to believe the pair was involved in the disappearance of their infant son.
Jacsun, who was 5 ½ months old, was first reported missing on Jan. 25. He has never been found but is presumed dead.
Manson and Williams were staying at a motel in South Los Angeles with Jacsun while doing drugs on New Year's Eve of last year, according to prosecutors.
At some point, they later found he was dead and placed his body inside a suitcase, placing the boy in a dumpster near the Baldwin Hills Crenshaw Mall.
It remains unclear how the infant died.
Authorities issued arrest warrants for Manson and Williams weeks later and they were each charged with felony child abuse in late February.
Investigators searched for the suitcase containing Jacsun's body at the El Sobrante Landfill in Corona on multiple occasions. But those efforts were called off on April 22.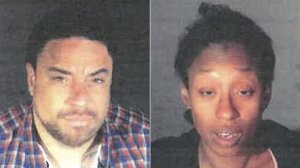 "We make this decision with a heavy heart after an exhaustive investigation was unable to narrow down the possible location of Jacsun's remains within the landfill to a point that would make continuing the search reasonable," reads a news release from the Culver City Police Department.
Manson and Williams had been living with their son at Upward Bound House in Culver City, a shelter for homeless and struggling families, just prior to his disappearance.
KTLA's  Alexandria Hernandez contributed to this report.