This is an archived article and the information in the article may be outdated. Please look at the time stamp on the story to see when it was last updated.
Bicyclists plan to ride from Calabasas to downtown Los Angeles Wednesday afternoon in memory of Milton Olin Jr., who was struck and killed by a sheriff's deputy in a patrol car.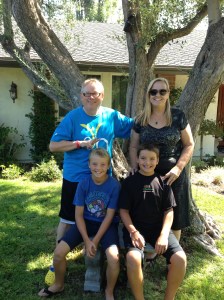 The memorial ride was organized by the Los Angeles County Bicycle Coalition, Yield to Life and Ghost Bike Foundation.
Cycling advocates are calling for Los Angeles County Dist. Atty. Jackie Lacey to reconsider filing criminal charges against Deputy Andrew Francis Wood, 38.
On Dec. 8, 2013, Wood was responding to another deputy's question on his patrol car's computer terminal after leaving a call about a fire at Calabasas High School when he struck Olin, a former Napster executive and well-known entertainment attorney.
Click here to read the full story on LATimes.com