This is an archived article and the information in the article may be outdated. Please look at the time stamp on the story to see when it was last updated.
A Cypress woman has been sentenced to 120 days in jail and three years of informal probation for running a fake animal rescue group through which she sold more than 100 sick puppies, the Orange County District Attorney's Office announced Friday.
Roughly 30 puppies under the care of Megan Ann Hoechstetter died or had to be euthanized after they were adopted, according to the DA's office. She pleaded guilty to four misdemeanor counts of keeping an animal without proper care and animal abuse by a caretaker on March 23.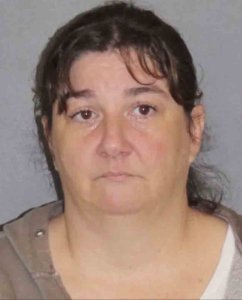 Hoechstetter must also complete a benchmark animal rehabilitative curriculum course and pay restitution, though the DA's office did not say how much she has to pay.
According to prosecutors, Hoechstetter failed to care for more than 100 puppies during a period between March 21, 2014, and March 1, 2017.
She sold 8-week-old pups for $400 each through a business called Pawlosophy — knowing they were ill with viral and parasitic infections including coccidia, giardia and parvovirus, according to prosecutors. Most of the dogs suffered from severe diarrhea.
Police came across Hoechstetter's fake rescue group after one of her customers reported her to police.
A puppy named Bailey was adopted from Hoechstetter on Jan. 1, 2017, prosecutors said. Seriously ill with parvovirus, the puppy died a week later.
The family who adopted the dog then reported Hoechstetter to Irvine police, who contacted her on Jan. 11, 2017. Prosecutors said she had six puppies for sale from the trunk of her vehicle at the time.
When police officers searched a hotel room in Cypress later that same day, they came across 13 sick puppies she had held there, prosecutors said. She was arrested shortly after.
At the time, police said there was still an investigation into where she purchased the dogs but they may have been from Mexico.
"She would … sell them to people in parking lots and public places," Kim Mohr, an Irvine police spokeswoman, said.
Once there was media coverage of Hoechstetter — seeking other people who may have purchased ill dogs from her — more than 100 families came forward saying they were also victimized.
"What struck all of this about the case is the emotional anguish of the families, not to mention the poor little puppies that were so ill," Orange County prosecutor Jennifer Malone said upon the DA's office filing charges against Hoechstetter.
The puppies were rescued from Hoechstetter and placed under the care of the Irvine Animal Care Center and the animal services unit of the Irvine Police Department. Nine of the pups were then put up for adoption.
No further information was released by the DA's office.