This is an archived article and the information in the article may be outdated. Please look at the time stamp on the story to see when it was last updated.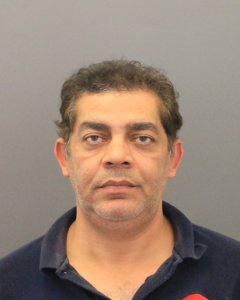 Orange County prosecutors are on the search for other potential victims of a Seal Beach gas station clerk accused of grabbing a customer's breasts in July, the O.C. District Attorney's Office said Tuesday.
The man, Adel Rezkallaa, is a 46-year-old resident of Torrance. He was charged with one misdemeanor count of sexual battery after in September.
Prosecutors said on July 25, 2017, Rezkallaa was working as a cashier at a 76 gas station in Seal Beach when a woman walked in and bought lottery tickets. When she walked out of the store, Rezkallaa is accused of following her out and walking up to her from behind and grabbing both of her breasts.
Anyone else who may be a victim or have other information can contact DA investigator Billy Hester at 714-896-7161.