This is an archived article and the information in the article may be outdated. Please look at the time stamp on the story to see when it was last updated.
Trejo's Tacos, the new restaurant from actor Danny Trejo, is preparing to expand into Hollywood this summer, with additional locations possible in the future, according to the eatery's publicist.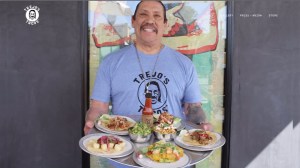 While the exact address in Hollywood was not provided, Trejo's Tacos has applied for a license to serve wine and beer at 1556 N. Cahuenga Blvd., a California Department of Alcoholic Beverage Control record showed.
The restaurant's second store will open sometime this summer, said publicist Larry Fink. A target date was not specified.
"We are working on other locations as well and will announce those at a later date," he said.
Word of an expansion comes less than two months after the "Machete" actor opened his highly anticipated taqueria on La Brea Avenue near Olympic Boulevard.
The business venture, which came to fruition in 2015, is a collaboration between Trejo, film producer Ash Shah and Jeff Georgino.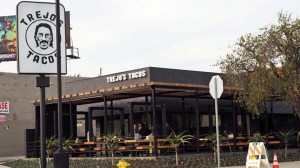 While the menu features beef, chicken and pork tacos, it also incorporates a fresh selection of vegan and gluten-free options, the actor told KTLA in March.
"We just said, let's please everybody. So we're vegan friendly … and vegetarian," he said.
Recipes from Trejo's mother's recipes are among those that can be found on the menu, with some modifications.
"I grew up in a Mexican home," he said. "There wasn't too much gluten-free in there."
By opening Trejo's Tacos, the actor said he fulfilled a dream his mother had of owning a restaurant.
The original Mid-Wilshire location, at 1048 South La Brea Avenue, is open daily from 11 a.m. to 4 p.m.