This is an archived article and the information in the article may be outdated. Please look at the time stamp on the story to see when it was last updated.
Two good Samaritans sprung into action Tuesday after witnessing a purse snatcher violently attack a woman in Santa Monica, and their good deed was caught on dash camera.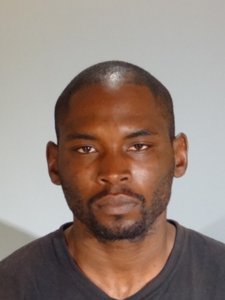 The woman was attacked about 9:40 a.m. while walking in a crosswalk at Hill and Main streets, when a man who was walking in the opposite direction grabbed her purse. Police said the woman tried to fight the man off, but he managed to wrestle the purse away from her and run off.
Two good Samaritans wasted no time,  jumping out of the Mercedes they were driving in and running across the street to chase the purse snatcher. Santa Monica police said the suspect, Louis Bradford, was caught about a block away trying to take property from another victim.
Bradford, 30, was arrested and booked on robbery and attempted robbery charges, the Santa Monica Police Department reported.
SMPD detectives have not yet been in contact with the two good Samaritans. If they wish to come forward, they can call Det. C. Goodwin at 310-458-8942 or Sgt. M. Sumlin at 310-458-8437.