This is an archived article and the information in the article may be outdated. Please look at the time stamp on the story to see when it was last updated.
A woman has started an online petition to get a turning signal installed near the Chatsworth intersection where her father was struck and killed by a bus while riding a motorcycle in 2014.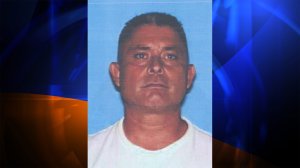 Manuel Jimenez Galvan, 52, was traveling westbound on Nordhoff Street in May, 2014 when his motorcycle collided with a bus that was facing eastbound and making a left turn in Chatsworth, Los Angeles Police Department officials said.
He was killed just three miles from his home.
His daughter, Monica Galvan, said her father had the right of way at the time of the crash, and after living with the pain of his death for more than two years, she wanted to do something about it.
"The idea of coming out here and talking about this didn't seem right," Monica Galvan, 24, said. "I hit a point I was so tired of being sad."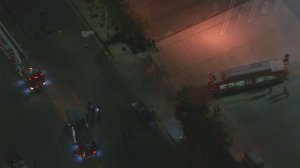 Just two weeks after posting the petition, she has almost reached her goal of collecting 10,000 signatures.
Once she reaches that goal, she plans to go before city council members and ask them to make the stretch of Nordhoff Street safer.
"If I can't bring him back, then I have to make something happen," she said.
She hopes that her father would be proud of her and that he taught her well.
Monica Galvan also created an email this week so people can reach out to her about other dangerous intersections: signalsforsafetyla@gmail.com .