This is an archived article and the information in the article may be outdated. Please look at the time stamp on the story to see when it was last updated.
Joey Lopez, 19, was at a house party in Ontario in August 2007 when gunshots rang out. He was struck multiple times and despite his friend's efforts to save him, Joey died at a hospital.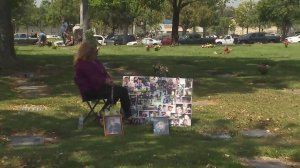 Nearly 11 years later, his case remains unsolved.
Days before Mother's Day, his mother pleaded with the public to help solve the case.
"The day he was murdered was on my birthday. I haven't celebrated a birthday or Mother's Day the same since he's been gone," the victim's mother, Jessie Lopez, of Chino, said.
She said she spends those days at his gravesite in Pomona instead. That's where a news conference was held Thursday, announcing a new $10,000 reward that has been issued for information in the homicide.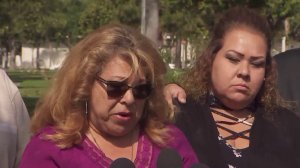 "When we lost him, we lost a piece of our family that we can never get back," Joey's sister, Jennifer Lopez said at the news conference. "I just ask that whoever's out there, if you know something, you know someone, you have to come forward. If you're parents yourselves and you have children, think of how it would feel to lose your child and not know why."
Joey was the youngest of five children. He had just enlisted in the Marines when he was shot in the 600 block of East Boxwood Court.
Anyone with information about the incident can call Ontario Police Department at (909) 986-6711 or Detective Jeff Wright at (909) 395-2878.