This is an archived article and the information in the article may be outdated. Please look at the time stamp on the story to see when it was last updated.
The body of a 32-year-old female hiker from Japan was discovered submerged in the Kings River and has since been recovered and identified, officials from the Sequoia and Kings Canyon National Parks said Tuesday.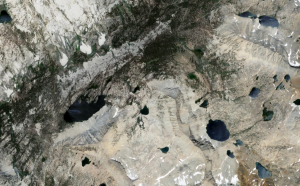 Rika Morita was reportedly hiking along the Pacific Crest Trail that passes through the Sierra Nevada, park officials said, before her body was found submerged in the South Fork of the Kings River on Sunday.
She was last seen around July 8 in the Rae Lakes area, park officials said.
A group of hikers discovered the body in the river at an alternative water crossing at an elevation of about 10,000 feet, just north of Bench and Marjorie lakes, in the heart of Kings Canyon National Park, officials said.
On Monday, park personnel and aviation staff recovered the body and had the remains transferred to the Fresno County coroner's office, according to park officials.
The body was later identified as Morita, park officials said.
In a news release about Morita's body being found, park officials said that hikers should be extra careful when going over water crossings because "rapid snow melt continues at high elevations, resulting in dangerous water crossings and persistent snow and ice."
"Wilderness travelers are encouraged to have flexible plans and scout for the safest locations and times to cross, which may not be the same as in previous years, or at regular trail crossing locations," the news release states.