This is an archived article and the information in the article may be outdated. Please look at the time stamp on the story to see when it was last updated.
Basketball Hall of Famer Dennis Rodman pleaded guilty Monday to two misdemeanors and was sentenced to three years informal probation stemming from allegations of drunk driving in Newport Beach.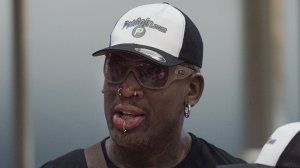 Rodman, 56, pleaded guilty to one count of driving under the influence of alcohol and one count of driving with a blood-alcohol level above the legal limit of 0.08%, according to Orange County Superior Court records.
He was ordered to complete a nine-month alcohol program and pay $390 in fines, court records show.
According to police, Rodman was pulled over for a traffic violation at about 11 p.m. Jan. 13 in the 4500 block of West Coast Highway in Newport Beach.
Read the full story on LATimes.com.