This is an archived article and the information in the article may be outdated. Please look at the time stamp on the story to see when it was last updated.
ROSEMEAD, Calif. (KTLA) — A dental hygienist in Rosemead is accused of molesting a 15-year-old patient, and police think there may be more victims.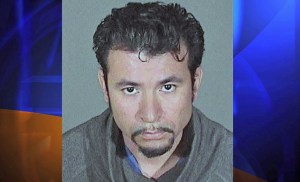 Saul Robles, 36, has pleaded not guilty to three felony counts of lewd acts upon a child and a misdemeanor count of child molestation.
The victim disclosed the abuse to her teacher, who then notified law enforcement.
Investigators say the assaults began last June, during the teen's appointments at SmileCare in Rosemead.
The victim said that Robles would take her into another room and tell her he wanted to teach her how to floss properly.
That's where detectives say Robles would inappropriately touch her body parts.
Robles is being held on $320,000 bail.
Detectives are seeking the help of the public to identify possible additional victims.
Robles has been working in the Los Angeles for the past six years. He has worked at the SmileCare dental practices in Bellflower and Rosemead.
SmileCare released a statement saying, "Prior to being notified by law enforcement, SmileCare had no knowledge of the allegations and is cooperating fully with authorities."
Anyone with information is asked to call the L.A. County Sheriff's Department's Special Victims Bureau at (877) 710-5273.