This is an archived article and the information in the article may be outdated. Please look at the time stamp on the story to see when it was last updated.
Her lawsuit alleging she was raped by NBA star Derrick Rose has made national headlines.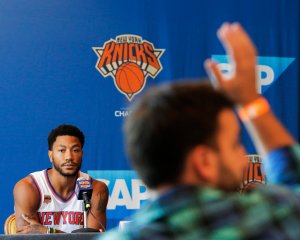 The New York Knicks point guard has been dogged by questions about her claim during preseason appearances. And she recently gave a lengthy interview with reporters during a conference call about the case.
But since she filed suit against Rose a year ago, the woman identified in court filings only as "Jane Doe" has remained anonymous.
That secrecy is about to end.
Click here to read the full story on LATimes.com.