This is an archived article and the information in the article may be outdated. Please look at the time stamp on the story to see when it was last updated.
Deputies discovered a body in the back seat of a car parked at a West Whittier home on Saturday evening, authorities said.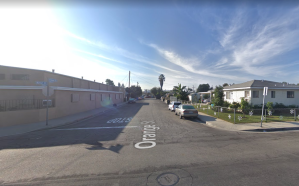 The death was first reported about 7:30 p.m. in a residential neighborhood in the 8700 block of Orange Street in the unincorporated county area, according to the Los Angeles County Sheriff's Department.
Deputies from the sheriff's Pico Rivers Station received a call asking them to "check the welfare" of a woman who lived at the home, Deputy Tracy Koerner of the Sheriff's Information Bureau said in a written statement.
"During their investigation, the deputies discovered a person deceased in the back seat of a vehicle parked in the driveway of the residence," he said.
"At this time, the race and gender of the victim is unknown, as is the cause of death," Koerner said.
Coroner's investigators were also summoned to the scene.
No further details were available.
Anyone with information was urged to contact the Sheriff's Homicide Bureau at 323-890-5500. Tips may also be submitted anonymously to L.A. Regional Crime Stoppers at 800-222-8477.