This is an archived article and the information in the article may be outdated. Please look at the time stamp on the story to see when it was last updated.

Investigators are seeking the public's help in tracking down a hot rod stolen from a Walnut family who's had it for four generations, deputies said Wednesday.
The car is a 1962 Chevrolet Bel Air 409 bubble top — the vehicle that inspired the Beach Boys' song "409" and influenced a generation of muscle cars.
The cherry red two-door was taken from a home on La Tortola Drive the night of Jan. 22, Los Angeles County sheriff's officials said in a news release.
The car's owner, who wished to identify himself only as Billy, told KTLA he'd just finished washing it in front of his house to get ready for a show. He went back inside for a moment, and the Bel Air was gone.
"It's almost like losing a member of my family," he said. "I got it from my dad, and I had it all this time and I planned on giving it to my son."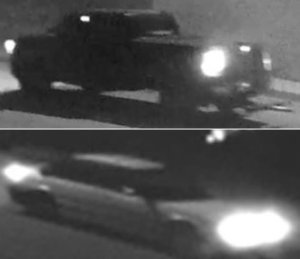 Two people were involved in the heist, investigators said.
The first drove up in a sedan and broke the classic car's window, then the second pulled up in a dark-colored truck, loaded the Bel Air onto a towing device and drove away, according to the Sheriff's Department.
Similar models are listed for sale online starting at around $38,000, with asking prices above $63,000 for those in mint condition.
Anyone who knows of the bubble top's whereabouts or who may have been involved can contact sheriff's detectives at 909-595-2264. Anonymous tips may be submitted via 800-222-8477 or LACrimeStoppers.org.