This is an archived article and the information in the article may be outdated. Please look at the time stamp on the story to see when it was last updated.
A man who was reported missing Saturday was found safe and later reunited with his family, Los Angeles County sheriff's detectives announced.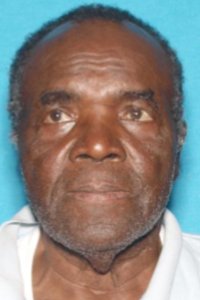 Joe Nathan Owens, 78, was last seen about 4 p.m. when he left his home in the 3800 block of Floresta Way in the View Park-Windsor Hills area, according to officials.
Owens was described as a black man, 5 feet 10 inches tall, weighing 188 pounds, with short gray-and-black hair and brown eyes, a news release read. He was last seen wearing a blue sweater and gray pants. He is believed to be driving his black 2003 Volvo, which has four doors and California license plate No. 7TTY765, according to the statement.
The 78-year-old suffers from early stages of dementia and embolisms, and his family was concerned for his well-being, authorities said.
Authorities did not release additional details on how or where Owens was located. In the statement, they thanked everyone who helped search for him.