This is an archived article and the information in the article may be outdated. Please look at the time stamp on the story to see when it was last updated.
The California Screamin' roller coaster will be closed and transformed into a new attraction as Disney California Adventure remakes a portion of the Paradise Pier area into Pixar Pier, the theme park announced Thursday.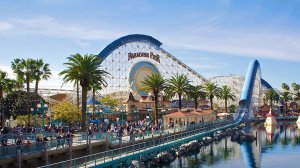 Pixar Pier, a new land that is slated to open next summer, will feature four new neighborhoods, the first which is inspired by the movie "The Incredibles." It will include the Incredicoaster, which will take over for the permanently transformed California Screamin' ride at the Anaheim theme park, according to a Disney news release.
Incredicoaster will feature new scenes, special effects and a musical score that will connect it to "The Incredibles 2," the sequel to the 2004 hit which hits theaters on June 14, 2018, the release stated.
California Screamin' is slated to close on Jan. 8. It was not immediately known when the transformed attraction would open.
A "Toy Story"-inspired neighborhood will be developed around the Toy Story Midway Mania! attraction, according to Disney. The third neighborhood, inspired by "Inside Out," will also feature a family-friendly attraction set to open at an undetermined later date.
The fourth one "will celebrate a collection of guest-favorite Pixar stories," the release stated.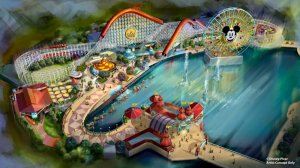 As part of the transformation, Mickey's Fun Wheel will sport a new look, with the 24 gondolas each showcasing a different Pixar character. Mickey Mouse's face, on the side of the wheel, will not be changed.
Mickey's Fun Wheel is also set to close on Jan. 8, as will Games of the Boardwalk, which will be replaced by new games based on Pixar characters.
Also shutting down that day to undergo Pixar-themed transformations are Ariel's Grotto restaurant and the Cove Bar; the latter will open again briefly in April before undergoing the permanent change.
The remaining Paradise Pier attractions, meanwhile, are set to become part of a new land called Paradise Park.
Though the new Pixar Pier isn't scheduled to open until summer 2018, it will debut for a limited-time event starting on April 13.