This is an archived article and the information in the article may be outdated. Please look at the time stamp on the story to see when it was last updated.
Disney changed the way guests with disabilities gain access to rides at its theme parks in California and Florida on Wednesday.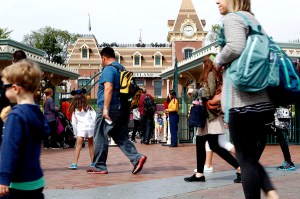 The park ended its "Guest Assistance Card" program effective Oct. 9 because of repeated reports of the system being exploited by guests.
Wealthy park visitors were hiring disabled people to pretend to be family members so they could skip lines, the New York Post reported in May.
"We are modifying our current… program so we can continue to serve the guests who truly need it, and for whom it was intended," according to a statement released by Disney.
The new program entitled the "Disabled Assistance System," will reportedly operate similar to the "Fast Pass" system  that allows the guest to return time based on the current Standby wait time.
One family expressed their concerns about how the new rules will affect their daughter Kira who suffers from a rare genetic disorder called PCDH19.
"I'm nervous," said Kira's mother Karin Kilpatrick told CNN.  "This may not be much of a vacation for any of us."
Long waits can be very difficult for children with Kira's condition, according to her mother.
"Disney's just saying, you know, we'll accommodate you," Kilpatrick said. "Talk to us when you get here. Trust us. And I can't plan for that. I don't know how well it's going to end up working."
An overview of the services available for guests with disabilities is available on Disney's website.
CNN contributed to this report.