This is an archived article and the information in the article may be outdated. Please look at the time stamp on the story to see when it was last updated.
Beginning next January, Disneyland will hold a series of special after-hours events, the first paying homage to the Anaheim theme park's past.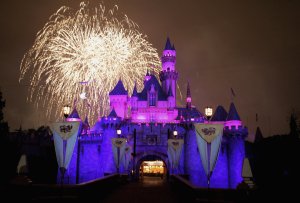 It's all part of Disneyland After Dark, which debuts Jan. 18 with "Thrownback Nite," Disney announced this week in a blog post on its website.
Park guests will be transported to the Disneyland of the 1950s and 60s, as the night promises original attraction posters, special photo locations, live music and dancing, and a special fireworks show, according to  Attendees will also get a commemorative lanyard, as well a vintage-inspired park map.
The after-hours event starts after the park closes and ends at 1 a.m., though Disney did not say how long it would last.
Tickets will be available to the general public on Dec. 7, and on Nov. 30 for those who have Disney annual passports.
While the website did not list ticket prices, the Orange County Register reported they would go for $95 apiece, and include admission to the park two hours prior to the event.
More information will be posted soon on Disneyland.com., according to the blog post.
No other after-hours events have been announced, with the theme park saying only they each will feature different entertainment, food and collectible merchandise.