This is an archived article and the information in the article may be outdated. Please look at the time stamp on the story to see when it was last updated.
Bob Iger, the chairman and chief executive of the Walt Disney Company, has been appointed by the San Diego Chargers and Oakland Raiders to head their proposed stadium project in Carson.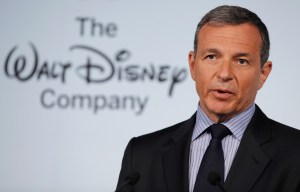 Iger will serve as the non-executive chairman of Carson Holdings LLC, the joint venture of the two NFL teams, and will be responsible for working with the city of Carson on the project. He will be responsible for hiring a president, and be the project's strategic leader who provides a vision for what the stadium should look like, the fan experience, how fans get on and off the site, etc.
"Bob Iger's inclusion as a the chair and the visionary force behind the Carson project is a game-changer," said Carmen Policy, executive director of Carson Holdings, LLC. "We now have the kind of leadership and expertise that should calm any concerns about any NFL teams going into L.A. and getting off on the right foot and pursuing the right course. And certainly if you're going to do two teams it really lends a layer of talent and experience, plus unbelievable know-how to the whole effort.
"Who could we get better to guarantee fan experience than the man who runs the happiest place on earth?"
Click here to read the full story on LATimes.com.