This is an archived article and the information in the article may be outdated. Please look at the time stamp on the story to see when it was last updated.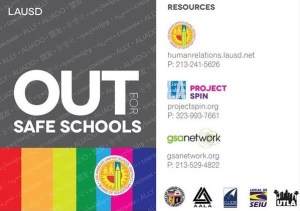 Beginning Friday, thousands of rainbow "ally" badges will be passed out to Los Angeles Unified teachers and staff members that they can wear to identify themselves as allies of gay, lesbian, bisexual and transgender students.
The "Out for Safe Schools" initiative coincides with National Coming Out Day on Friday and was announced Thursday by leaders of the L.A. Gay & Lesbian Center and the school district.
"We want all our youth and staff to know that it is safe to be you in LAUSD," Supt. John Deasy said in a statement.
The badges have the word "ally" in seven languages on the front and a list of resources on the back. Teachers and staff members will be encouraged to wear them.
Click here to read the full story on latimes.com.