This is an archived article and the information in the article may be outdated. Please look at the time stamp on the story to see when it was last updated.
The body of a third person involved in an apparent midair collision off of San Pedro last week was recovered on Wednesday, along with the wreckage of the second plane, authorities said.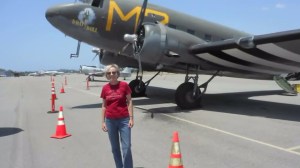 About 10 a.m., divers from the Los Angeles County Sheriff's Department's Special Enforcement Bureau located female human remains and the plane about 2 miles offshore, the department stated in a news release.
A search team initially found the aircraft and victim using sonar devices and remote operated underwater vehicles on Monday evening, but did not bring them to the surface until Wednesday morning.
The latest development came after the bodies of two other victims, as well as the wreckage of one plane, were located on Sunday afternoon in approximately 105-foot deep water, sheriff's officials said at the time.
The grim discovery was made about 2 miles outside the L.A. and Long Beach ports.
Two men, ages 61 and 81, were in the first aircraft that was discovered, according to the Coast Guard. A 72-year-old woman was piloting the other plane.
The pilot was identified as Mary Falstrom by her husband, who said in an interview on Saturday that his wife was flying in the area at the time of the collision. She has been missing ever since.
Rich Falstrom first learned of the crash while watching the news, and "had a bad feeling."
"My heart dropped because she wasn't back yet," he told KTLA.
Mary Falstrom was a long-time pilot and member of The Ninety-Nines, Inc. — International Organization of Women Pilots, according to her husband. She also volunteered at the Western Museum of Flight.
"Mary loved flying. That was her passion," Falstrom said.
As of Wednesday morning, authorities had not released the identities of any of the three victims.
Few details about the Friday afternoon collision, which remained under investigation, have been released.
"It is believed two aircraft were involved in a midair collision, though this cannot be confirmed until further investigation has been completed," the Sheriff's Department said in a news release on Sunday.
Two separate tail identification numbers were recovered amid the wreckage, which, along with the amount of debris in the area, led investigators to believe that two planes had been involved.
One of the planes was a Beechcraft 35 Bonanza, while the other was an aerobatic stunt plane, authorities said.