This is an archived article and the information in the article may be outdated. Please look at the time stamp on the story to see when it was last updated.
Kanye West's personal doctor is reported to have made the 911 call Monday that resulted in the rapper's hospitalization.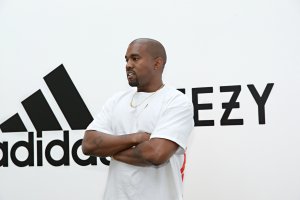 Dr. Michael Farzam told police that his patient "Jim Jones" was suffering from temporary psychosis as a result of sleep deprivation and dehydration, TMZ on Tuesday quoted law enforcement sources as saying.
Farzam said his 39-year-old patient had tried to assault a staffer at his trainer's gym, the website reported from a police report it had obtained. Although "Jones" wasn't violent, the doctor reportedly told police, he might become violent when help arrived. West was reportedly handcuffed to a gurney for transport, which is standard procedure as part of a psychiatric hold.
West's wife, Kim Kardashian West, had intended to return to the public eye Monday night for the first time since she was robbed at gunpoint in Paris on Oct. 3. She cut that plan short, however, when her husband — who in addition to physical exhaustion reportedly feels "under spiritual attack" — was taken to UCLA Medical Center.
Click here to read the full story on LATimes.com.