This is an archived article and the information in the article may be outdated. Please look at the time stamp on the story to see when it was last updated.
The symptoms of a hangover vary from victim to victim. Your head might rattle. Your stomach might churn. Your vision might blur, your hands might shake, your entire being might cry out for more rest.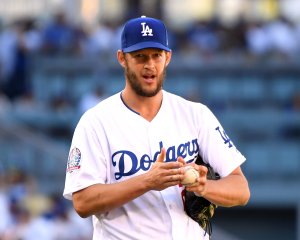 The past five months offered the Dodgers a chance to recover from the hangover of the 2017 World Series, when the team finished one victory short of the championship that has eluded the franchise since 1988. Yet on Thursday afternoon, during a 1-0 loss to the San Francisco Giants in front of 53,595 fans at Dodger Stadium, the team displayed the characteristics of a club still recuperating from the ordeal.
The final game of 2017 ended with a whimper. The first game of 2018 looked similar. The at-bats were brief. The lineup's inability to recognize the umpire's strike zone was notable. A quality effort from Clayton Kershaw was wasted. The supplications from the crowd, rooting for a team who had not lost on opening day since 2010, changed nothing.
"Definitely," first baseman Cody Bellinger said, "not the offensive performance we were looking for."
Read the full story on LATimes.com.