This is an archived article and the information in the article may be outdated. Please look at the time stamp on the story to see when it was last updated.
Seems the Dodgers want to keep playing.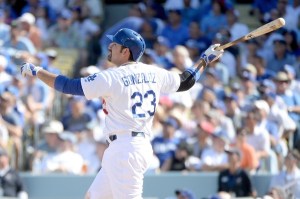 Using the sudden power of the solo home run and a terrific turnaround pitching performance from Zack Greinke, the Dodgers lived to fight another day with their 6-4 victory Wednesday afternoon over the Cardinals in Game 5 of the National League Championship Series.
The victory staved off elimination, but still leaving the Cardinals up three games to two in the best-of-seven series.
After taking a day off Thursday, the series is scheduled to resume Friday with Game 6 in St. Louis.
Click here to read the full story on LATimes.com.