This is an archived article and the information in the article may be outdated. Please look at the time stamp on the story to see when it was last updated.
A high school drama teacher was charged Tuesday with sexually molesting two male students 15 years ago in Highland Park.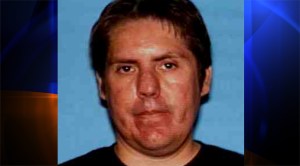 Peter Christoph Gomez was facing 26 felony counts, including multiple counts of sexual molestation, sodomy of a person under 16 and oral copulation of a person under 16, according to a news release from the L.A. County District Attorney's Office.
The alleged assault occurred between June 30, 1999, and Sept. 3, 2003 when Gomez was a teacher at Benjamin Franklin High School, according to the release.
For the past nine years, the 47-year-old has been a drama and history teacher at Bell Senior High School.
On Friday, the Los Angeles Unified School District released a statement regarding the arrest.
"We are cooperating with the Los Angeles Police Department," Superintendent John Deasy said.  "The teacher will not be allowed near students prior to the conclusion of the investigation, and the resolution of charges."
If convicted as charged, Gomez faced up to 20 years in state prison.
Police believed there may be additional victims.
Anyone with information on the case was urged to call Detectives Lina Teague or Michelle Gomez at 323-344-5742.