This is an archived article and the information in the article may be outdated. Please look at the time stamp on the story to see when it was last updated.
A Palmdale man was found guilty Friday of murder and other felony counts for leading police on a pursuit that ended with the death of 2-year-old Madison Ruano.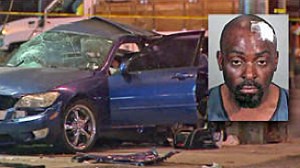 Back in April, jurors found Marvin Travon Hicks guilty of several felony counts including gross vehicular manslaughter while intoxicated and DUI causing injury, but were unable to reach a verdict on the murder count, according to a news release from the Los Angeles County District Attorney's Office.
But on Friday, a different jury deliberated for only three hours before finding the 47-year-old guilty of second-degree murder.
The incident began as a pursuit on Dec. 6, 2012 in Lancaster.
Hicks was driving at speeds of over 100 mph through Lancaster, crossing into oncoming traffic and running red lights, according to the release.
Less than a minute after Los Angeles County sheriff deputies began pursuing Hicks, he ran a red light at 10th Street West and Avenue I, slamming into a car carrying 37-year-old Tina Ruano and her daughter, Madison, prosecutors said.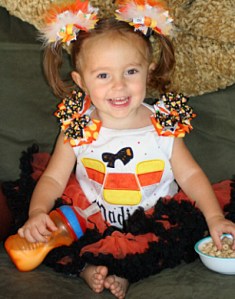 The blunt force trauma from the crash disconnected the girl's spinal cord, according to witness testimony. She was pronounced dead at Antelope Valley Hospital.
Hicks was under the influence of PCP and alcohol at the time of the crash, according to court testimony.
He also had several previous driving arrests.
Hicks was arrested for reckless driving and driving under the influence in 1995, according to police records.
He was also charged with hit-and-run in 2005.
Hicks faced 21 years to life in state prison at his sentencing on Oct. 10.
A memorial page was set up for Madison and her family, to leave a message click here.